How to book your reservation/board the bus
Reservations for each course can be accepted as early as 3 months in advance from the day you wish to board. Please call to book your reservation. (Ex. If you wish to board on May 20, you can book your reservation anytime after Feb 20)
Reservations:TEL:0162-22-3114
Wakkanai Station Terminal [AM 9:00 – PM 17:00]
*This telephone is for Japanese-speaking only.
*If there is vacancy on the bus, you can board the same day. However, if the bus is full, you will be refused, so we suggest you book a reservation in advance.
*Reservations by E-mail, fax or mail are not accepted.
*Please check the phone number to avoid calling the wrong number.
*In some cases the lines may be busy. In such case, please hang up, wait a little and call again.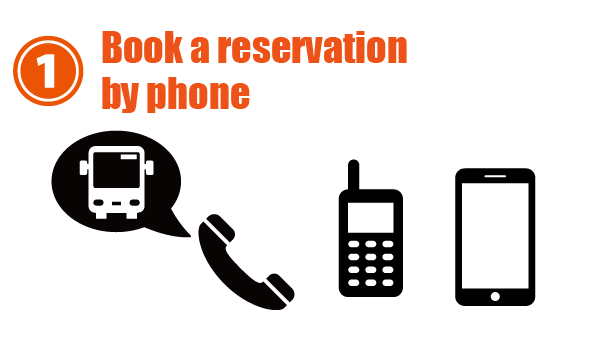 Please tell us the date you wish to board, course name, number of people in your party, and phone number.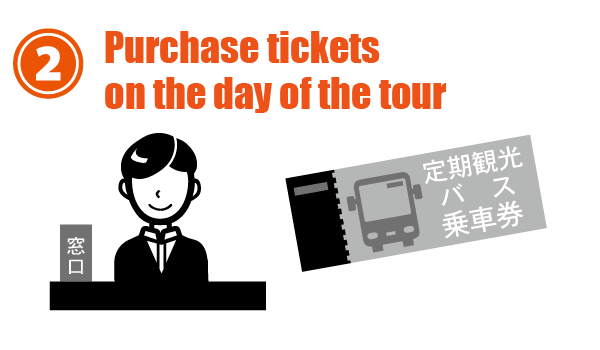 Purchase your bus ticket at our ticket counter (cash only).
*Please exchange your coupon (Ferry and Vehicle Coupon) with a boarding ticket for our company at our ticket counter.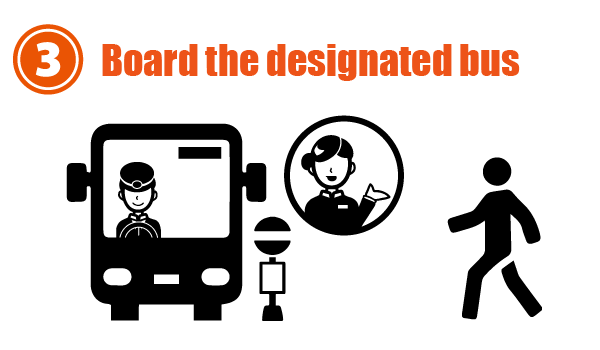 Please hand the boarding ticket to the staff when you board the bus. Please sit where you like on the bus.
Bus stops and location of ticket counters
The Regular Sightseeing Bus Ticket can be purchased at ticket counters in each area. For a limited time between June and September, the Regular Sightseeing Tickets for Rebun and Rishiri can be purchased at the Wakkanai Ferry Terminal.
Wakkanai Regular Sightseeing Bus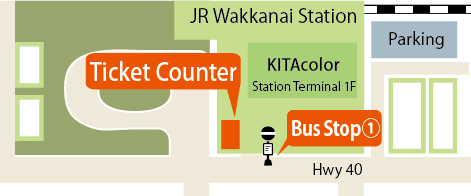 Wakkanai Bus Terminal
(0162)22-3114
*Japanese Correspondence
6-1, Chuo 3-chome, Wakkanai, Hokkaido 097-0022
Hours / 5:40-18:00、21:30-23:00
(New Year's Holiday 5:40-16:45・21:30-23:00)
[MAP]
Rishiri Rebun Regular Sightseeing Bus (between June and Sept. only)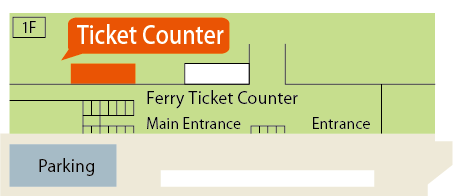 Remarks concerning the Regular Sightseeing Bus
●Cash payments only. We do not accept credit cards.
●Sales of boarding tickets are for same day only. You cannot purchase a ticket one day in advance.
●The bus cannot be boarded with coupon (Ferry and Vehicle Coupon). Please exchange your coupon for bus boarding ticket issued by our company at our ticket counter. (*Coupons include: boarding tickets, ferry and vehicle coupons, coupons, vouchers, and all other types of tickets issued by travel agencies and etc.)
●Depending on the situation, a pre-recorded guidance system may be used during operation.
●Congestion is to be expected upon disembarkation; we suggest you disembark promptly.
●Seating on the bus is unassigned.
●Smoking is prohibited on the bus. We ask for your sincere cooperation.
●Pets are not allowed on the bus.
●Boarding the bus from locations other than where the tour originates, and outside of specially marked places, is not possible.
●If you wish to disembark at a certain location, please ask the driver or staff on board (once you disembark, you cannot return to the bus).
●Course content is subject to change without prior notice, depending on transportation system, facility scheduled to be toured, traffic and other circumstances.
●Meals are not included in course content. Please make arrangements individually.