The [Soya-Misaki Kuko Sen] bus line (Wakkanai Airport – Cape Soya – Wakkanai City) is available for a limited time from June 16 to Sept. 15. (Click here for details)
Getting from Wakkanai Station Bus Terminal to Cape Soya
To get to Cape Soya, take the [Tenpoku Soya-Misaki Sen Line] bound for [Hamatombetsu] or [Onishibetsu].
Travel Time (approx. 50 min)
Please be careful not to miss the bus if you plan to use the Wakkanai Station Terminal, as the number of services is very limited.
*Please note that [Soya Misaki] bus stop is not the end of the line.
Please check the timetable below.
[Wakkanai Area]
Getting from Cape Soya to Wakkanai Station Bus Terminal
To go to Wakkanai City, take the [Tenpoku Soya-Misaki Sen Line] bound for [Wakkanai-ekimae-Bus Terminal].
Travel Time (approx. 1 hour)
Please be careful not to miss the bus, as there are very few services.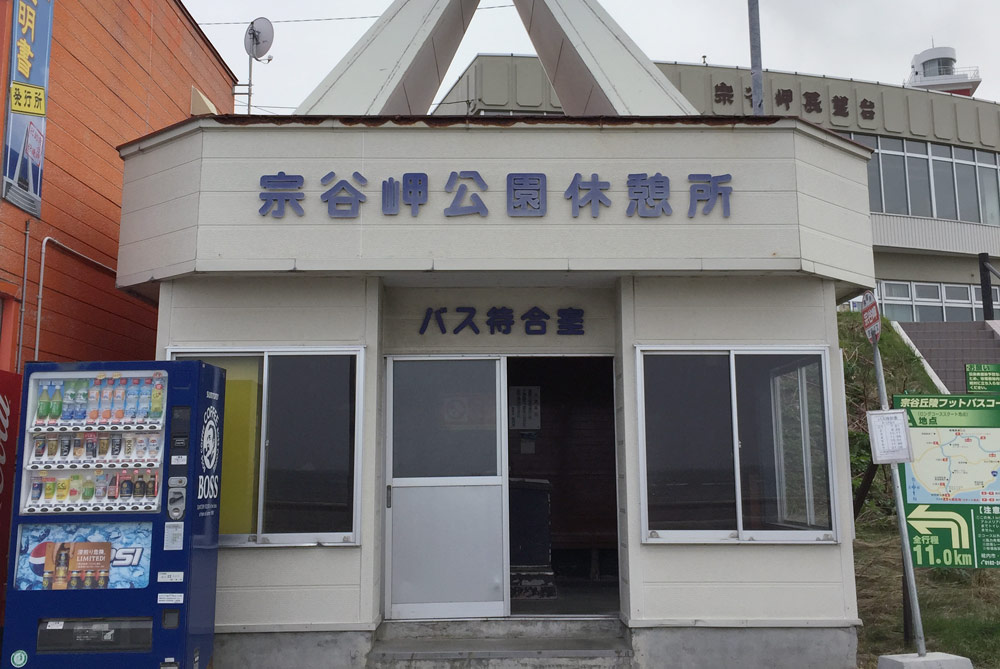 [Soya Misaki] bus stop
When returning to Wakkanai from Cape Soya, board the bus bound for Ekimae Terminal (Wakkanai Station Bus Terminal).
Please wait near the bus stop pole. The pole position may change slightly depending on the time of year. Please wait outside the waiting room when the bus time is approaching. Please be aware that the driver may not be able to see you if you wait indoors.
Bus fare from Wakkanai Station Bus Terminal ⇔ [Soya Misaki] bus stop is ¥1,420 one way (¥710 for children and those with disabilities). An economical memorial ticket (¥2,560 round-trip) can be purchased at the Station Bus Terminal Ticket Counter. Don't miss this great opportunity.